The CKC Dream Team
Colorado Kids Create Dream Team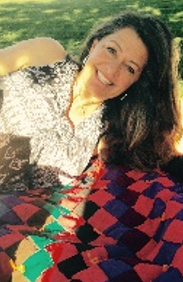 Founder/Executive Director: Natalie Myers
Natalie is a children's book author who has resided in Northern Colorado since 1969. She enjoys writing, playing guitar, quilting and outdoor activities with friends and family. She was a stay at home mother for 27 years, during which time she taught her ten children violin using the Suzuki method.

Board Chair: Farra Lanzer
Farra is the Director of PR and Community Relations for Madwire® and an active member of the Northern Colorado community. Farra has a passion for all forms of art, especially art in education. She loves the Colorado outdoors and enjoys hiking, biking, and spending time with her family, friends, and her two rescue dogs, Bella and Oliver.

Treasurer: Lindsey Craig
Lindsey is a Kansas native who has resided in Colorado since 2012. Lindsey has a passion for helping others and this will be her first time on the board of a NPO. She enjoys spending time with her family in KC, her friends in Colorado and painting at local NOCO paint and sip establishments. She is also a die-hard Chief's fan, but we don't hold that against her.

Book Publishing Director: Danny Andjelkovich
Danny grew up in southern Colorado and moved to the Denver area in the early 2000's. He has been in the IT field for over 15 years and he has worked with Colorado Kids Create since the first book was published. Danny enjoys music, the outdoors and spending time with his wife and four daughters.

Board Member/Art in a Box: Lisa Steele
Lisa is a graduate of Syracuse University with a BFA and a BA in Education, and worked at Rocky Mountain College of Art & Design for over 28 years in a variety of positions in the academic and student services areas. She owned and operated an art gallery and is a contemporary artist working in ceramic media. Lisa is excited to have the opportunity to promote the Foundation's mission of encouraging, mentoring, and supporting students in the Colorado visual arts community by joining the CKC Board.

Book Distributor: Shannon Brennan
Shannon is a children's librarian and has over 15 years of experience working in public and school libraries. As a Colorado native, she enjoys exploring the outdoors with her husband, daughter, and two dogs. Shannon has a passion for arts and music and includes it regularly in library programming.
---