The CKC Dream Team
Colorado Kids Create Dream Team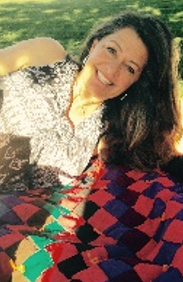 Executive Director: Natalie Myers
Natalie is a children's book author who has resided in Northern Colorado since 1969. She enjoys writing, playing guitar, quilting and outdoor activities with friends and family. She was a stay at home mother for 27 years, during which time she taught her ten children violin using the Suzuki method.

Director of Business Development: William Myers
Bill is a third generation Coloradan. His passion for service is evidenced by his 40 year Real Estate career & charitable contribution in the community. Bill is an ambassador for the Berthoud Chamber of Commerce.

Board Chair: Farra Lanzer
Farra is the Director of PR and Community Relations for Madwire® and an active member of the Northern Colorado community. Farra has a passion for all forms of art, especially art in education. She loves the Colorado outdoors and enjoys hiking, biking, and spending time with her family, friends, and her two rescue dogs, Bella and Oliver.

Treasurer: Trent McFall
Trent is Fort Collins native and graduated from Colorado State in 2018. He's worked in Real Estate in Northern Colorado for the last 3 years and puts service and helping other at the top of his priorities. This is his first time serving on the board of a non-profit, and he couldn't be more excited to be involved with an organization who focuses on promoting creativity for kids.

Board Advisor: Mark McFann
Mark owns entertainment marketing company Cast a Long Shadow, and is co-owner of Summit Hard Cider, Soul Squared Brewery and Emprise Solutions.  He is the former co-owner of synthetic lubricant manufacturer, Royal Purple. Mark is a lover of music, film, travel and family.  He's also enjoys hiking, biking and skiing.

Chair – School Outreach Committee: Julia Udick
A native of Fort Collins, Julia loves helping people establish long term roots. "It's common to hear, Noco housing is outrageous in regards to affordability, and it can be. But I believe it's also outrageous in regards to opportunity and I love helping people see that!" Says Julia. Designations in advanced negotiation, marketing luxury homes, military resources, and senior housing make Julia an extremely valuable resource for establishing a plan tailored to your needs. Cumulative customer service, a cutting edge marketing plan, and an in depth knowledge of negotiation practice, have allowed Julia a track record that garners incredible results outselling the market between 2% and 4% meaning thousands more for her clients.

Chair – Fundraising Committee: Sean Hudgens
Sean Hudgens is a Fort Collins native with deep ties to the Northern Colorado community. As a committee chair, he believes in putting the FUN back in FUNdraising. He is a full time Realtor, but enjoys combining his love for the Colorado outdoors with his passion for photography and film. Sean has always believed in the power that art has in our lives and is excited to be a part of a cause that supports art and creativity in the community.